It's February! Time to get your gals, kids, friends and family together for a party!
I'm going to show you a SUPER easy way to decorate your party.
First step is to download our Valentines Party kit here.
Print out how many sheets you need start cutting. If you have a Silhouette or Cricut Machine you can upload the SVG files and have your machine do the cutting for you! :) If not, grab a pair of scissors and get to work!
These are all the pieces that come in the kit that will need to be cut out.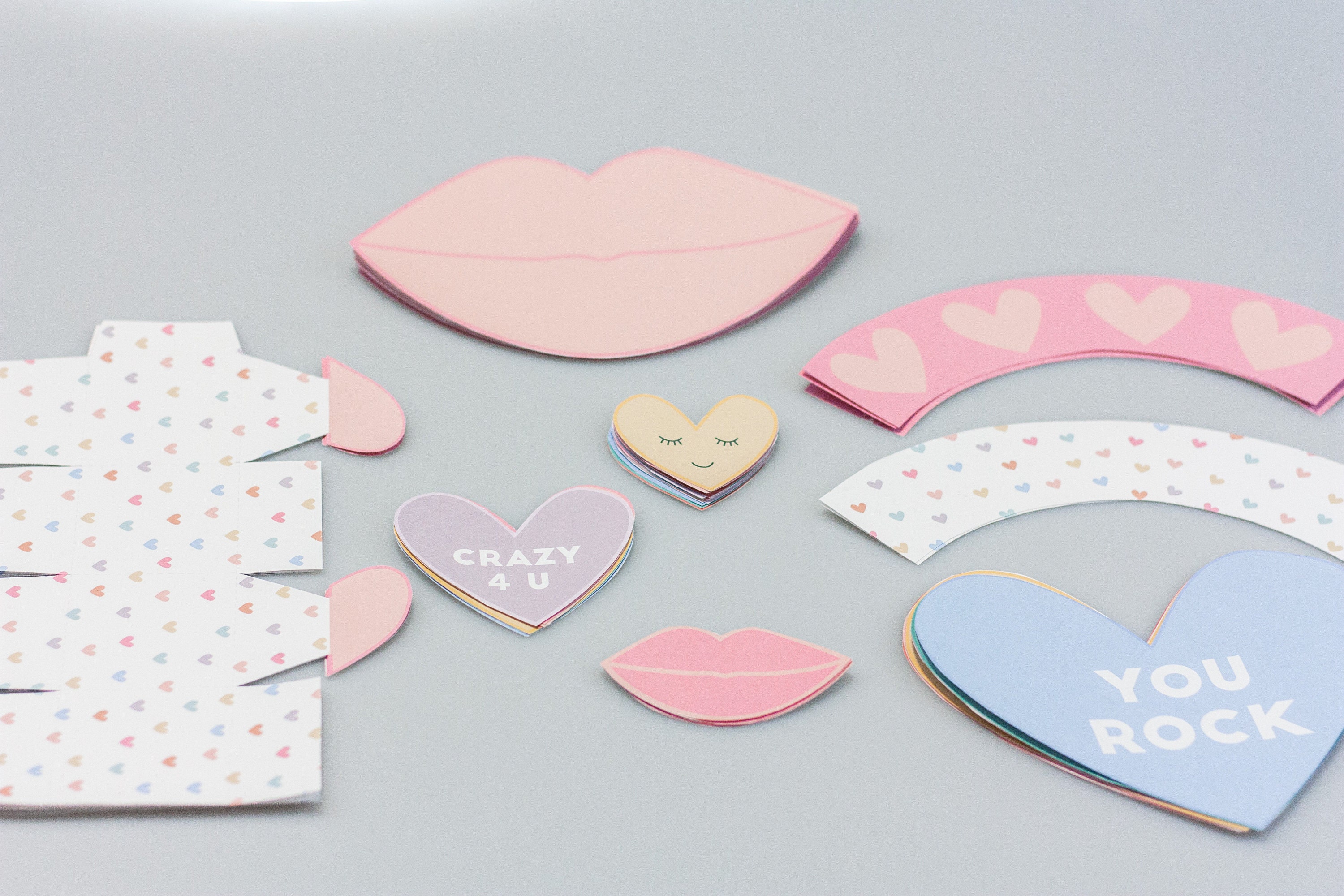 The first thing every party needs is a backdrop. This could be used on a blank wall, behind your table, on a door, or wherever works best in your setting. For my backdrop I printed 8-10 copies of the big lips page and taped them on the wall behind the table. I then used the smaller conversation hearts and layered a banner on top.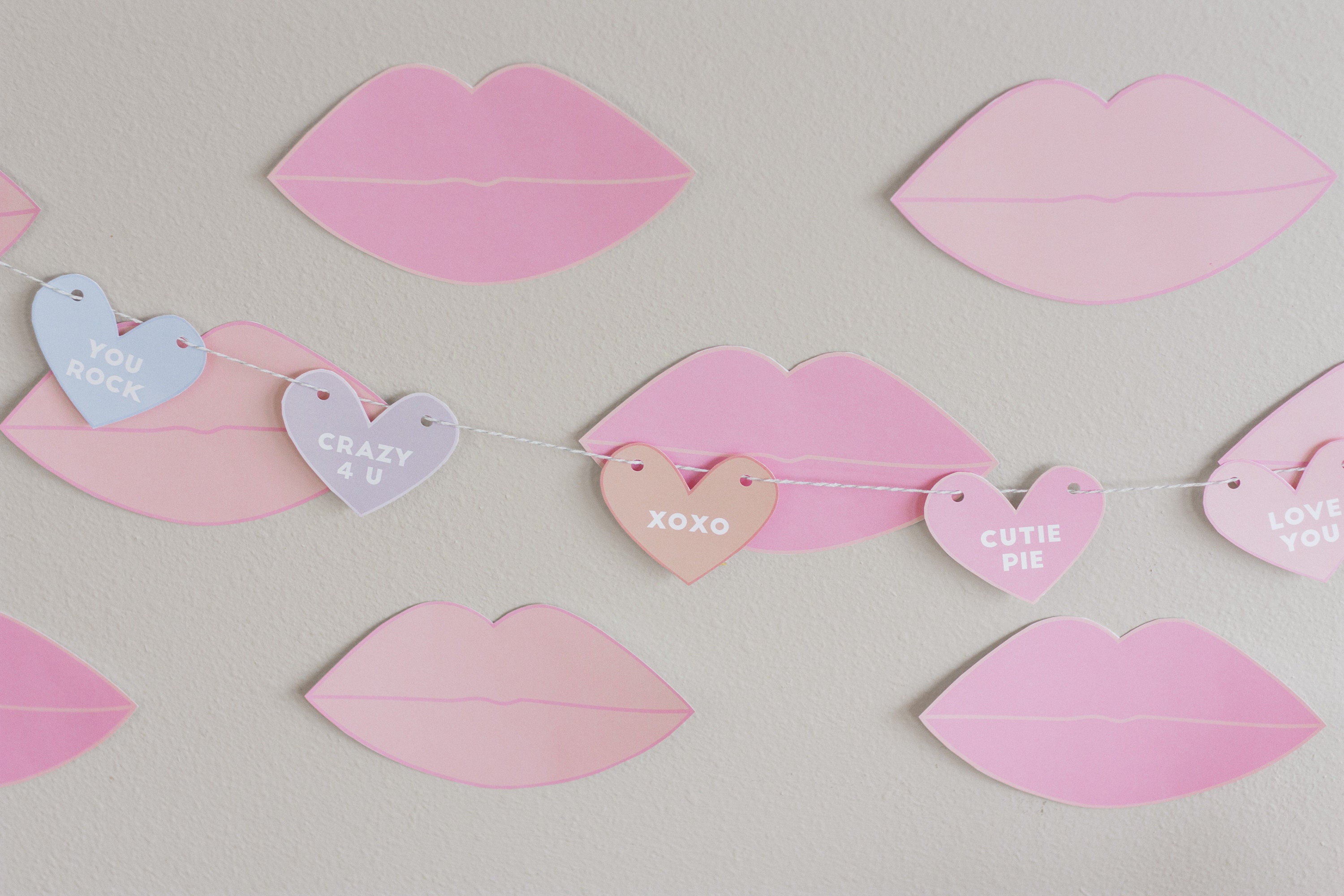 You can use any of these pieces to make a banner. Just punch some holes in the top and thread some string through! Or just throw some hearts on the table as confetti!
My favorite part of this party might be the party boxes!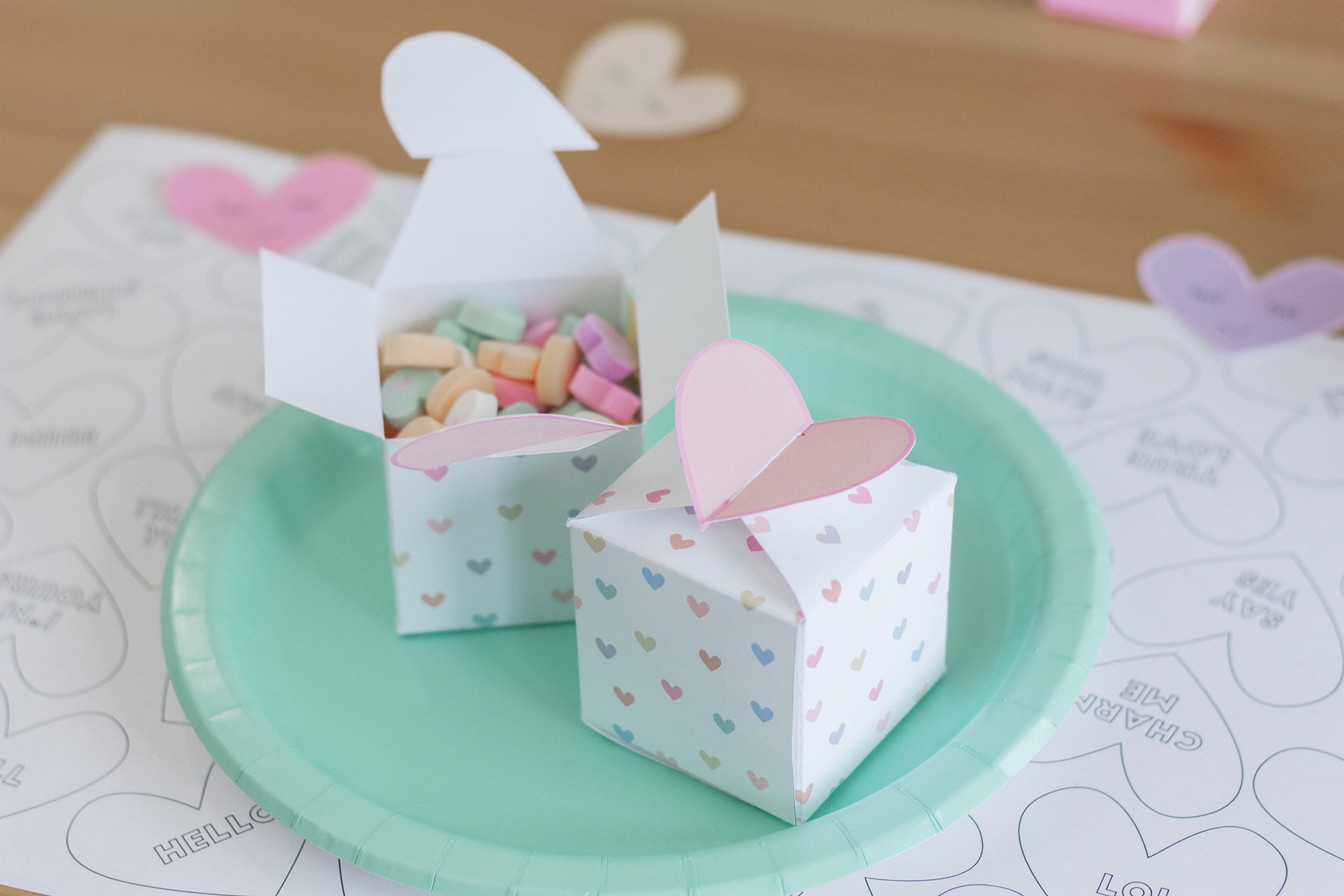 Print, fold and glue! I love the cute heart it makes on top to close the box. 
Next we have cupcake wrappers. Do you like them just like this?...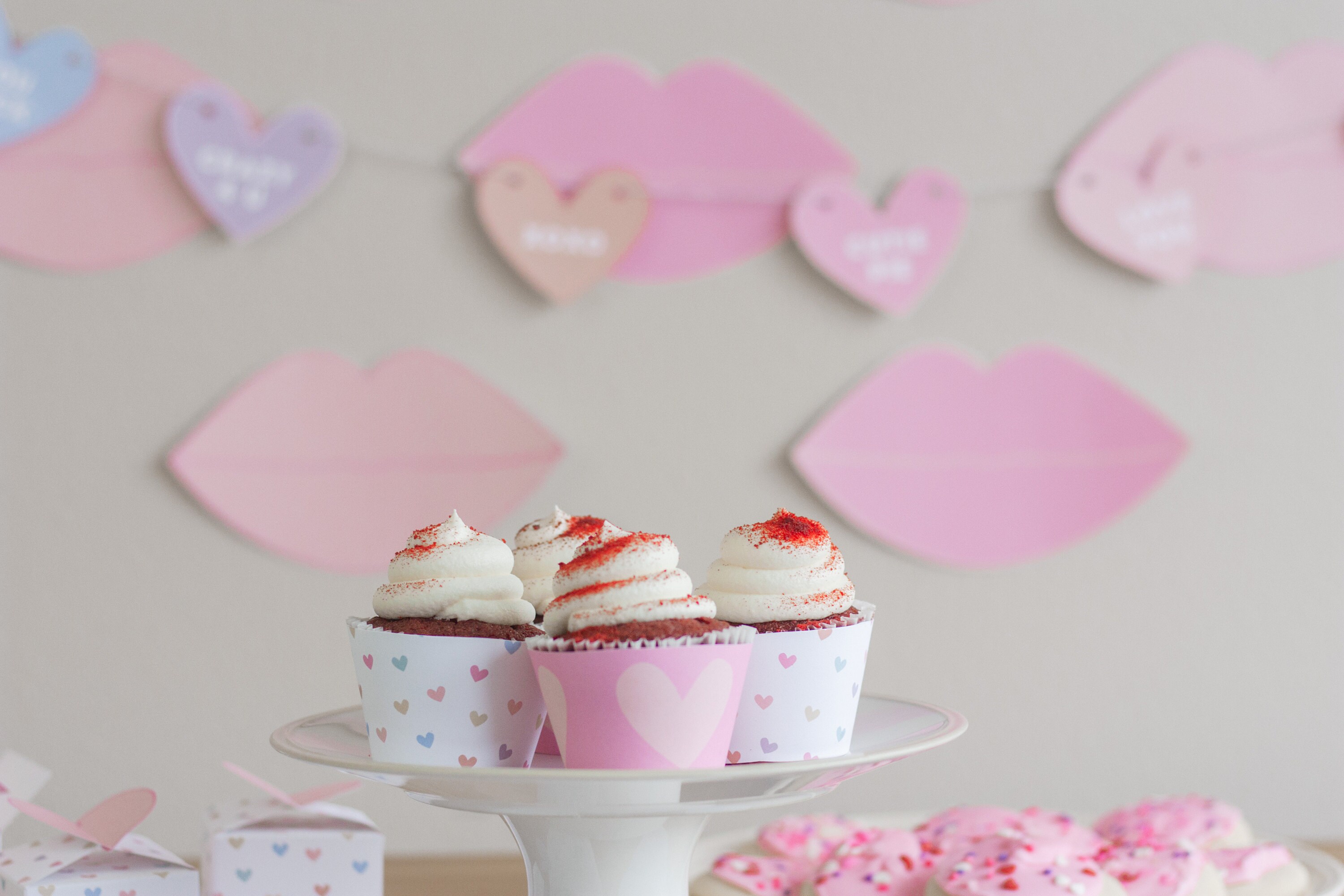 ... or with food toppers?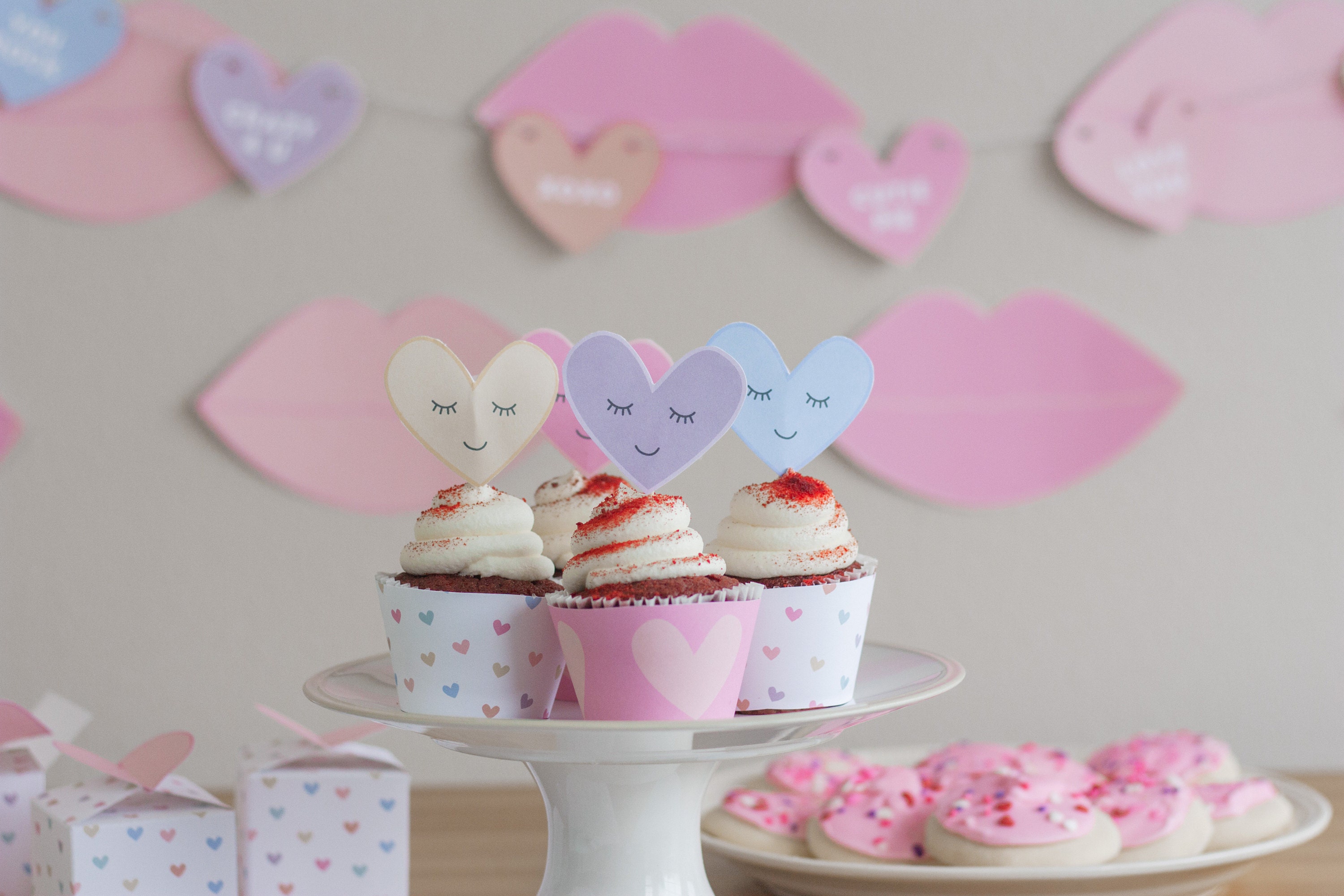 You could use the hearts or mini lips as food toppers...and it doesn't have to be cupcakes! They would be super cute in donuts, cookies, cake, or really any food
. :) Just tape a toothpick to the back and you're ready to go!
Don't you just love this plate....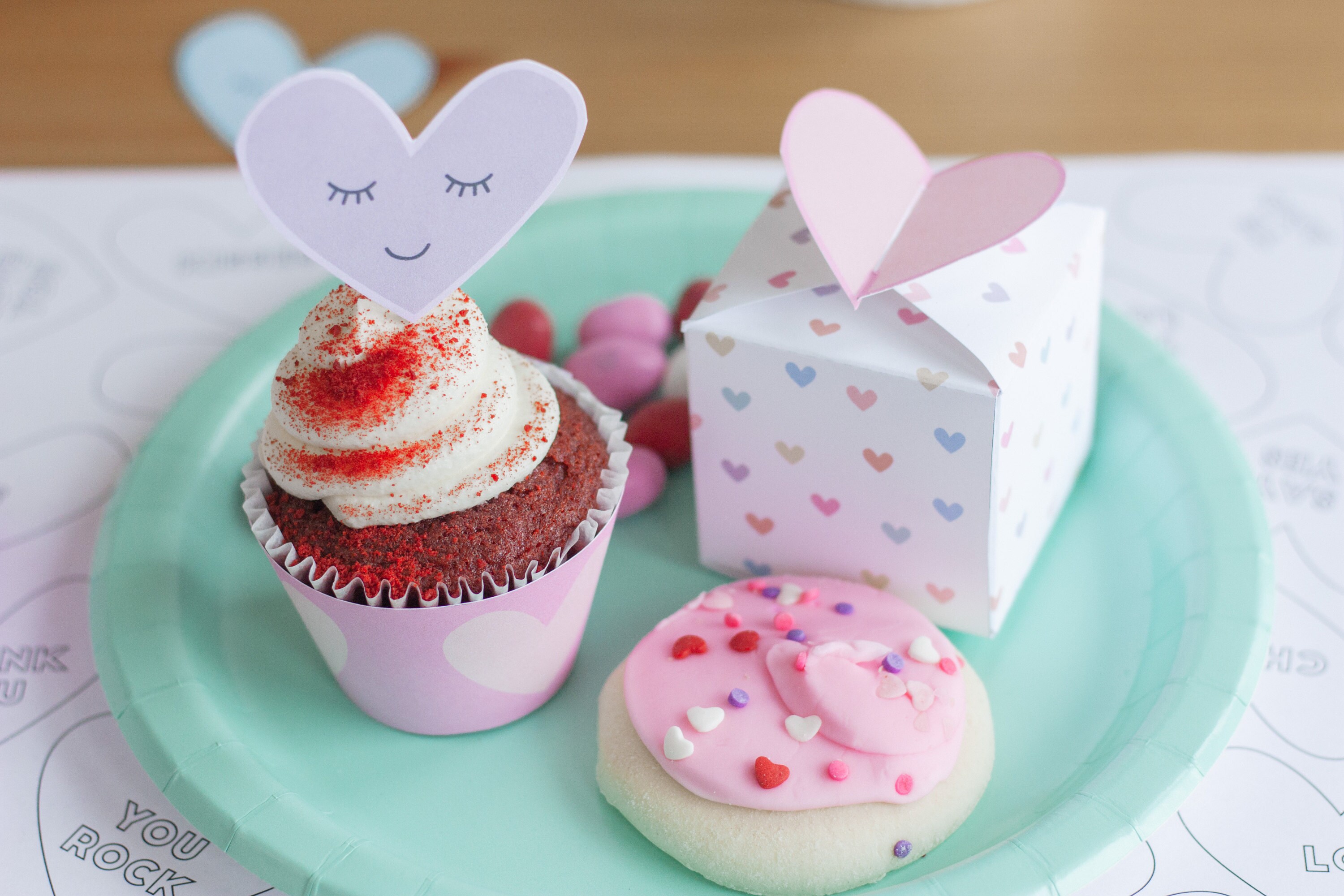 ...which brings me to the placemats. There are 2 different sized placemats. One is 8.5x11 and one is 11x17. That way you can print at home on a normal standard size printer, or go print bigger ones. I love the bigger ones. They add that extra touch to your table. AND they are black and white so you can color on them! So fun for a kids party.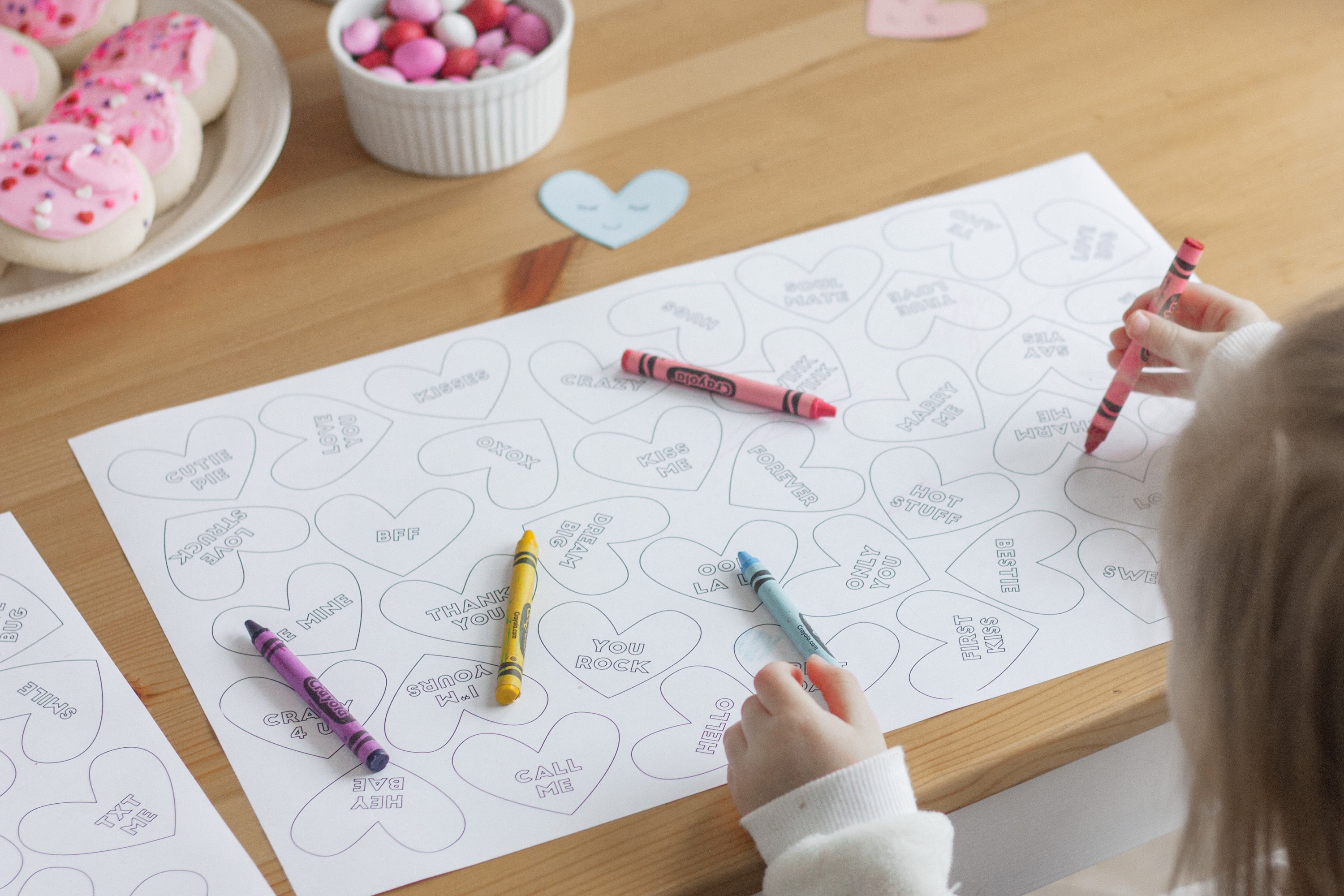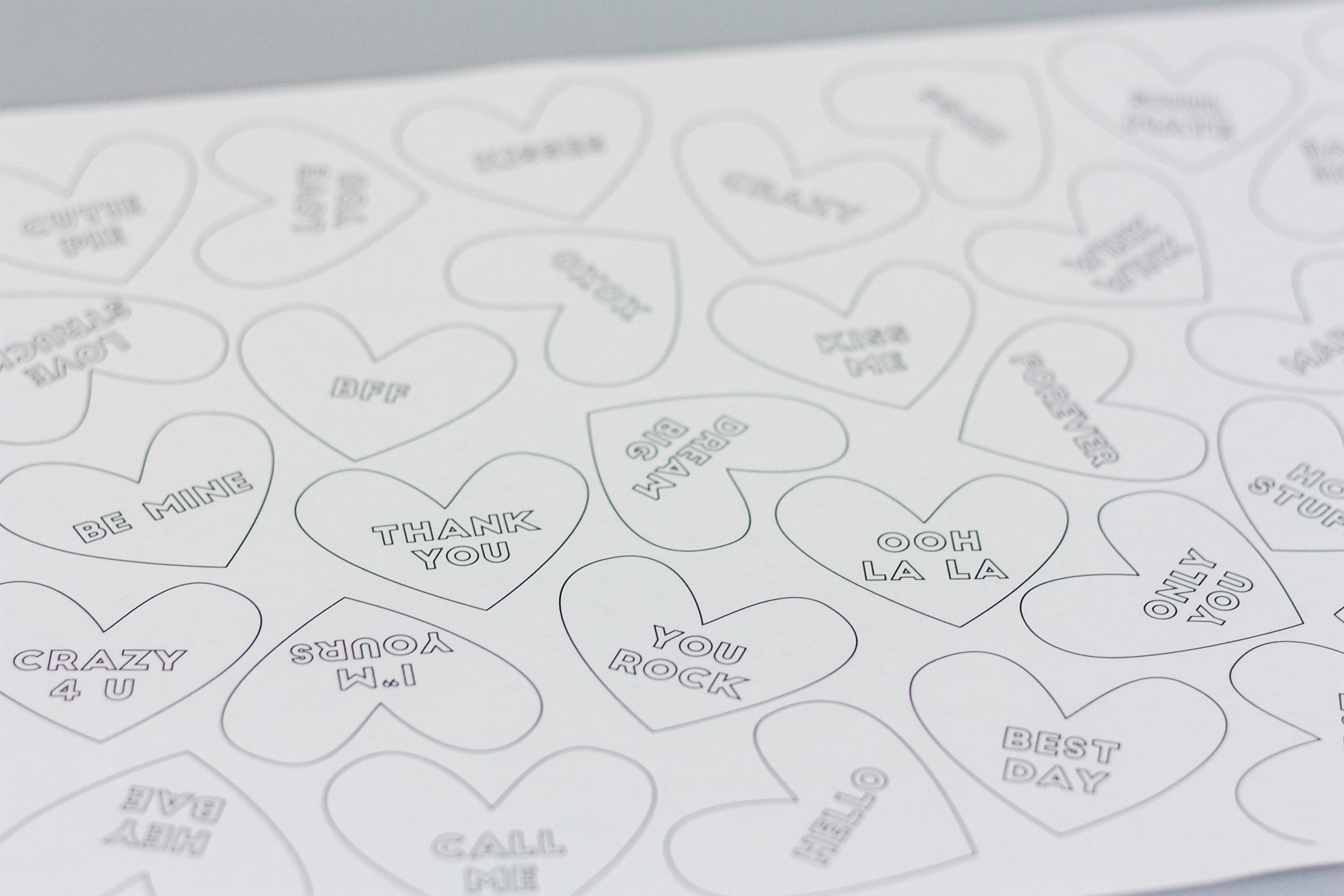 It is seriously so easy to throw your own party! Let me know what you think about it and make sure to send us picutres of your parties with our kit on instagram! Follow us @wpaperco